Impact Sumner
There are dozens of ways to serve right here in Sumner County. At HFUMC, we have a host of ImpACT Partners - Grace Place, the Hendersonville Samaritans Association, Children Are People, and many others - who we have intentionally partnered with and are committed to supporting - through our prayers, our presence, our gifts and our service. Why? Because they are our neighbors. They are our community. And they need our love and support.
This summer, we have a unique opportunity to serve by helping provide meals to families in need. Volunteer opportunities include picking up food, packing food, and delivering food. Click the link below to learn more and sign up today!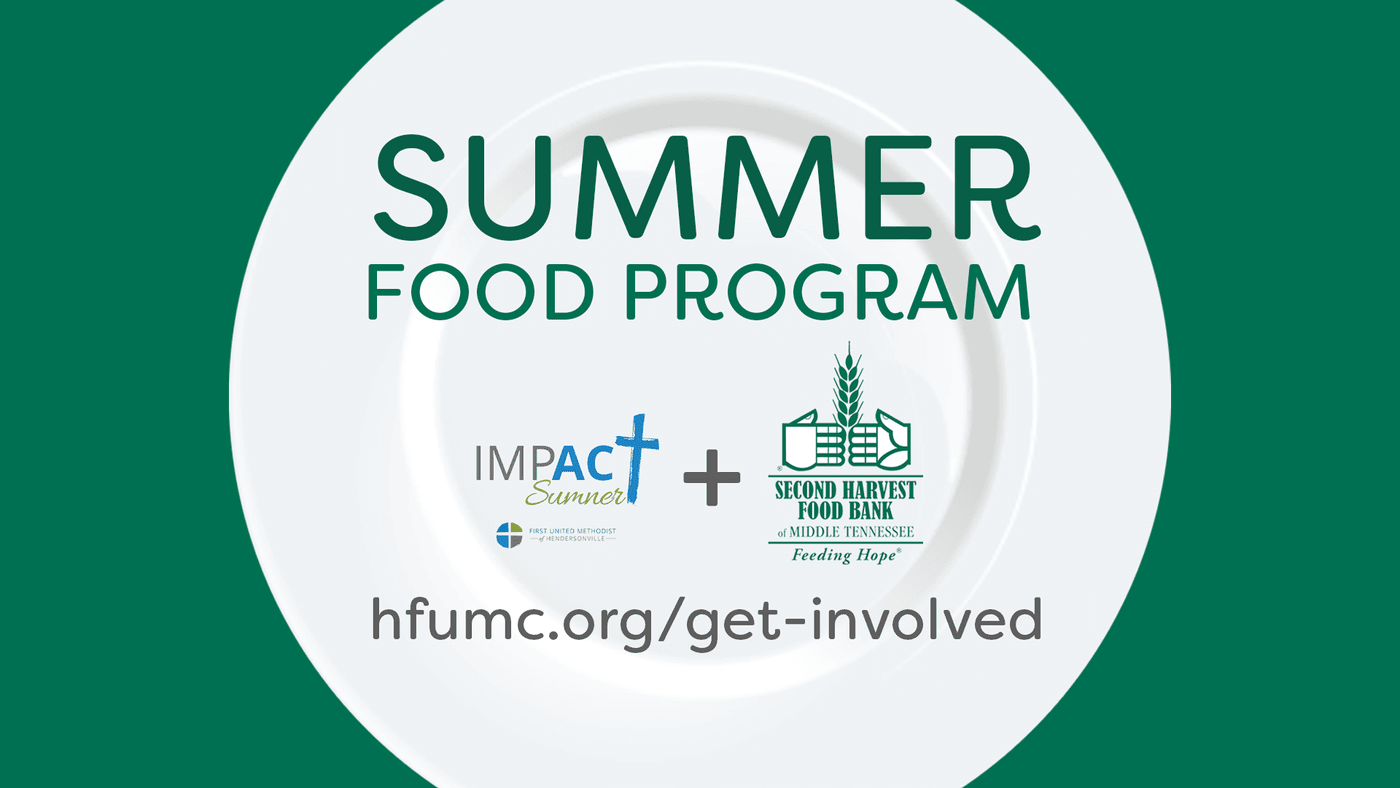 Let us know how you like to serve.
First Time Guests
With the growth in Sumner County, we are seeing 10 new residents move here every single day.
Each month, HFUMC will make a $20 gift to our Impact Partner in honor of our first time visitors. If you visited HFUMC for the first time, or brought a first time guest, please let us know by clicking the link below.