Join Us As We Enter The Season of Advent: Preparing Our Hearts
Advent Studies and Resources for Adults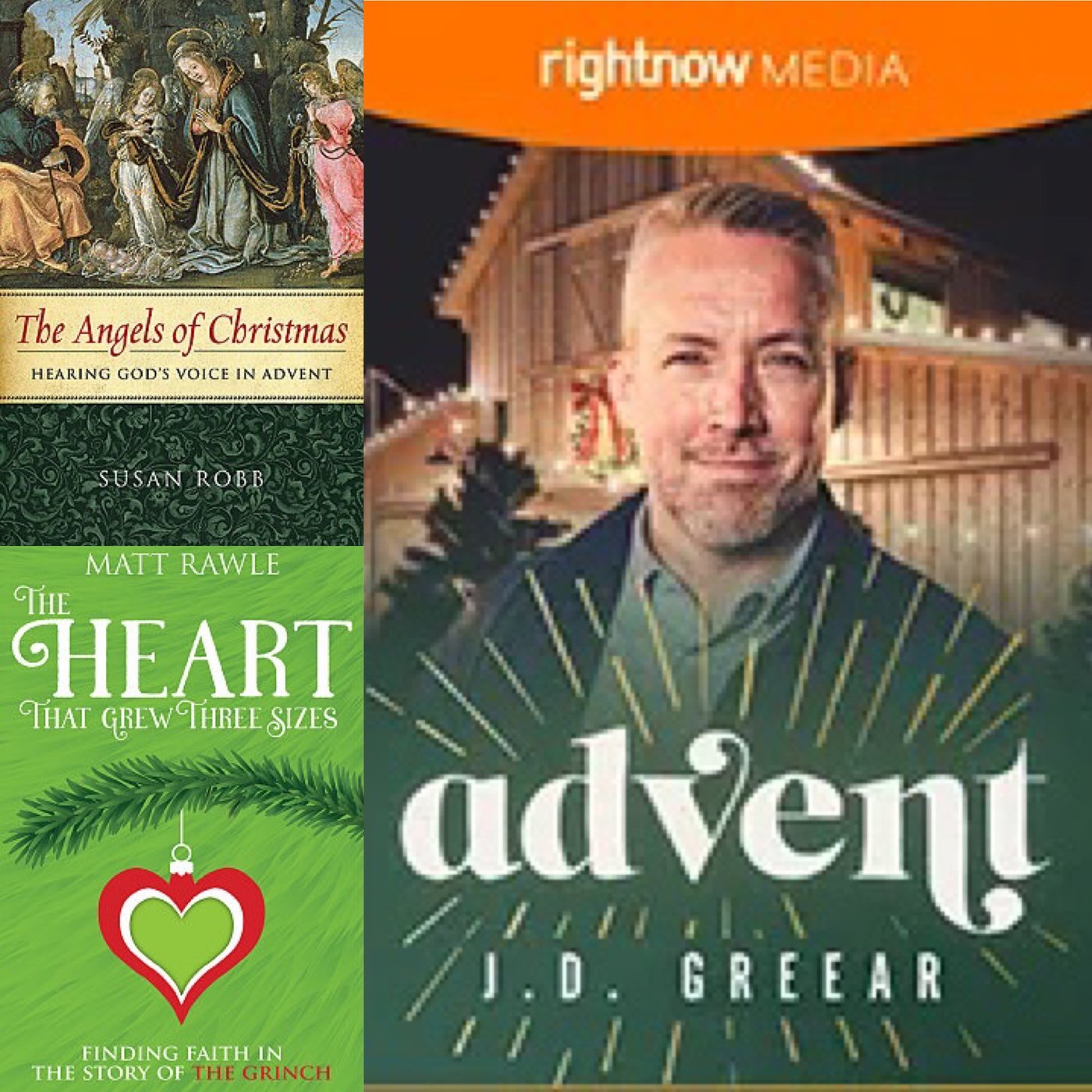 Whether you choose to leisurely read a book as part of your personal Advent reflection time, or you join a Sunday School class or other small group here at HFUMC, take time during this season of Advent to reflect on the true Christmas message, when Love came down for all of us.
With our Right Now Media Resource (click on the RIGHT NOW MEDIA CARD ON OUR HOMEPAGE TO ACCESS ALL OF THESE RESOURCES YEAR-ROUND), you can watch and use a free, four-part bible study for the Christmas season from Rev. J.D. Greear. Here's a video look at his message about all the names of Jesus, and how you can prepare to receive Him this Christmas season:
books and study guides from united methodist pastors and authors
Take a look at the four angelic visits surrounding the birth of Jesus in Rev. Susan Robb's new book, "The Angels of Christmas: Hearing God's Voice in Advent."
The Bible tells us that Zechariah, Mary, Joseph and the shepherds had angel encounters, receiving messages that hold meaning for listeners still today. Readers will learn about the history of the angel Gabriel and other angels in the Old Testament and how these angelic appearances give meaning to God's presence in history and in our lives today. Pastor Robb, is a recently-retired minister, and also authored "Seven Words: Listening to Christ from the Cross" and "Called: Hearing and Responding to God's Voice."
A leader guide and DVD are available along with the four-week study book.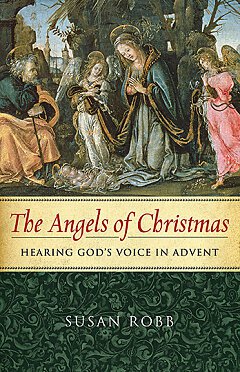 Let Pastor Robb tell you about her Advent reading in this video:
The Heart That Grew Three Sizes: Finding Faith in the Story of the Grinch by Matt Rawle is an Advent reading option for the whole family, including resources for children, using the holiday story of The Grinch Who Stole Christmas. How did the Grinch's heart grow three sizes come Christmas morning? How did Christmas save the Grinch? Could it be that the very thing we think we dislike is really the thing that can lead us to great change in our lives? Look at a familiar classic through the lens of faith and see how Christ speaks to us through our culture. Here is where to find this Advent option: https://www.abingdonpress.com/product/9781791017323/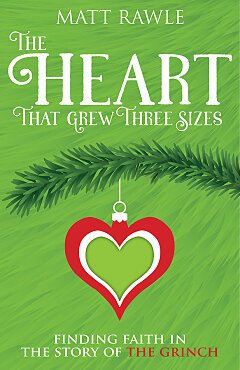 Watch Worship Live From Home, When You Can't Join Us In Person
Traditional Service
Contemporary Service
Connect with Us
If you need help getting plugged in, please let us know by emailing our Pastor of Connections Joshua Strader.
If you would like for one of our pastors to pray for you, or with you, let us know by texting "pray" to 615-800-6253 or email us below.