What is it?
Onward Kids Weekend is an opportunity for kids of all ages to come together to LEARN about their faith, understand how to LIVE as Christian Disciples, so that they may go out and CHANGE the world.
We will take a long weekend to provide plenty of diverse opportunities for kids to immerse themselves in fellowship and God's creation while they walk alongside Paul and his personal Journey to Christian Discipleship. We will use funny stories, small group devotions, and hands on experiences to help kids understand their own faith and how to live out Christian Discipleship in their own lives.
By the end of the weekend, our goal is that kids will have a deeper-rooted relationship with each other, their church, and the God they serve so that they can be empowered to share all of those things with others!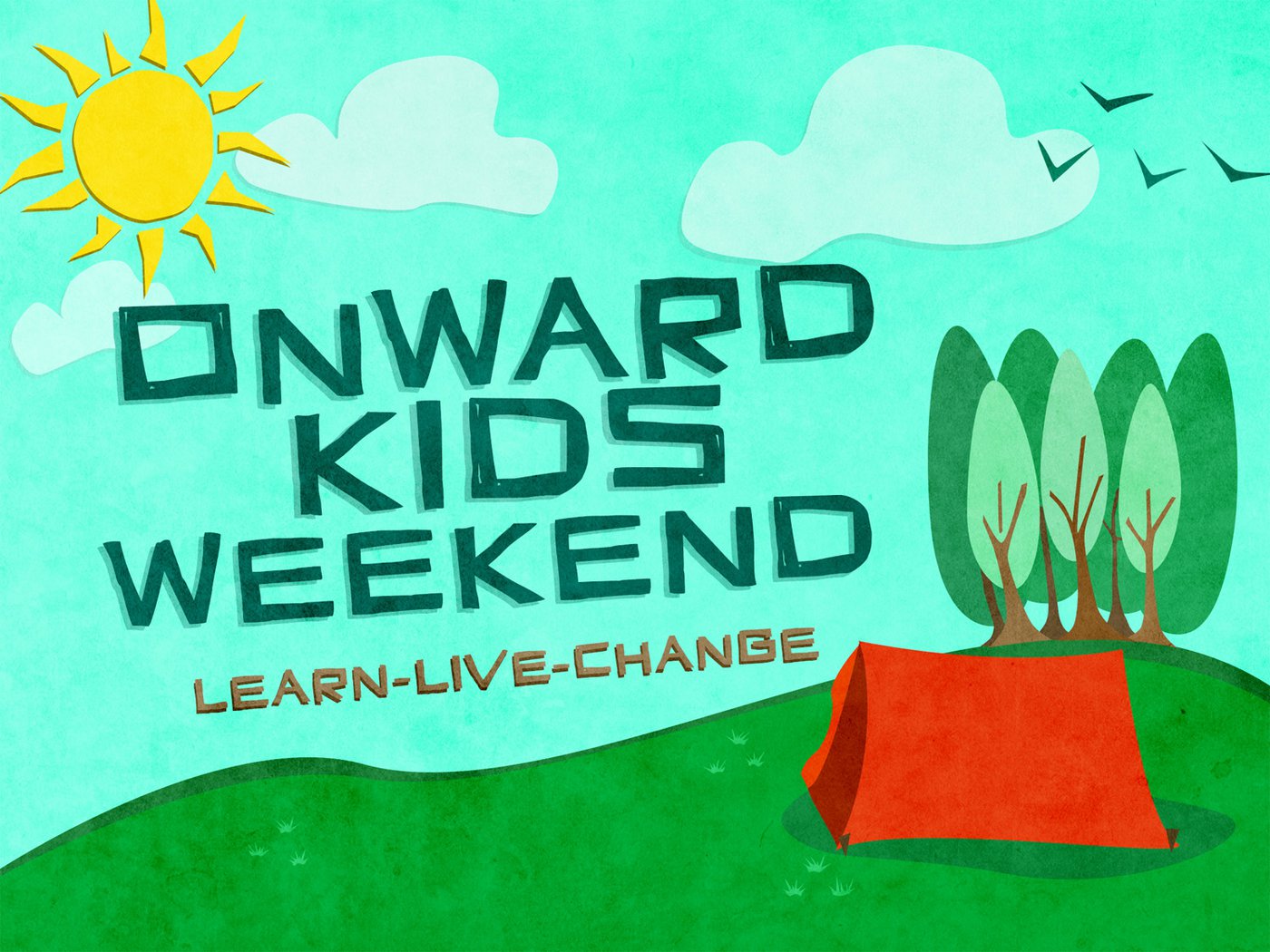 Where will it be?
We plan to transform parts of the 2nd floor of our church to feel like camp! Girls will stay in one wing of the building and Boys will stay in another with those doors being locked between the two at lights out. Each cabin will have two Safe Sanctuaries Cleared adults at night time and an added Safe Sanctuaries Cleared youth during daytime activities.
What to expect?
Thursday: Kids rising into 3rd thru 7th grade are invited to check in for overnight camp. Check in will begin at 4:30 p.m. We will serve dinner, allow campers to get their bunks set up, join together in group worship, play some ice breaker games with our cabin mates, and get tucked in with a bed-time snack and devotional.
Friday: Overnight campers will rise early to have breakfast and open the day with a sunrise devotional. We will then load the charter busses for a day trip to Fall Creek Falls. Kids will be challenged with a group hike, swimming, a scavenger hunt, and devotional. We will arrive back in town just in time for dinner, showers, and a little free time before bed. Kiddos will get tucked in with a healthy-ish bedtime snack and devotional with their cabin.
Saturday: We will welcome any rising Kindergarteners thru rising 2nd graders to join the older groups for a fun filled exciting day of VBS like rotations here at the church, including a water play rotation. So, get those swimsuits ready. They will check in right after breakfast at 8:30 a.m. and will be invited to spend the whole day with us. Pick up for this group will happen at 4:30 p.m. Overnight campers will enjoy dinner and worship under the stars complete with campfire smores before settling in to their bunk with a bedtime devotional.
Sunday: Our day campers will sleep in a little (if 8:00 is sleeping in) and then spend the morning with a breakfast devotional, cabin clean-up, and worshiping with their church family during the 10:45 contemporary service. All kids will need to be picked up at the end of that service by 12:00 p.m.
This sounds expensive!
Actually, we are able to provide this event at a very low cost to families this year! The cost includes all food, a t-shirt, buff, water bottle, devotional materials, bus ride to Fall Creek Falls, all activities fees, and all the sanitizer they can use while they are with us!
Overnight Campers: $75
All-Day Saturday Campers: $25
Register by June 4th as an Early Bird and get 20% off all campers!
But wait, there is more…..Volunteer to be an overnight counselor and your kids attend for FREE!
Once registered, you will be sent a permission to treat, activity waiver, medication form, and list of instructions on what and how to pack.
If you have any further questions before registering, please email the Children's ministry team at Brittany.May@HFUMC.org.