What is Stephen Ministry?
Our Stephen Ministry at HFUMC equips specially-trained volunteers, called Stephen Ministers, to provide one-to-one Christian care to people in our congregation and community who are experiencing difficulties in their lives.
We all experience challenges in life—times when we could benefit from care and support. Stephen Ministers can provide the emotional and spiritual care we need when faced with a crisis or difficulty such as—loss of a loved one, change in health, divorce/separation, loneliness, discouragement, spiritual crisis, and many other life challenges. Though Stephen Ministers are not professional counselors, they are equipped to help. Each Stephen Minister at HFUMC undergoes a background check, special 50-hour training, and ongoing supervision. They are HFUMC members who are passionate about providing God's care through listening, caring, encouraging, and providing emotional and spiritual support.
Stephen Ministry is a confidential ministry. The identity of those receiving care and everything they discuss with a Stephen Minister remain private. Watch the video to learn more.
If you are facing a difficult time, an HFUMC Stephen minister can help! If you are struggling spiritually, emotionally, physically, financially, or in another capacity and are seeking Christian counsel, we invite you to reach out to Pastor Joshua.
Stephen Ministry is Your Ministry
You play an important role in our Stephen Ministry at HFUMC. Here's what you can do:
Pray for God to bring hope and healing to hurting people through our Stephen Ministry.
Accept Care from a Stephen Minister during your time of need. God doesn't expect you to bear your burdens alone.
Tell a friend, neighbor, coworker, or relative who is hurting about our Stephen Ministry.
If you are a compassionate person and a good listener, prayerfully consider becoming a Stephen Minister or Stephen Leader.
To learn more about joining our Stephen Ministry team, contact one of our Stephen Leaders.
Welcome New Stephen Ministers
Several church members have been through many long hours of education and training in the Stephen Ministries program, led by Pastor Joshua Strader, and they were commissioned in church in a special ceremony. Judy Hemingway has been commissioned as a Stephen Leader, and the following members were recognized as Stephen Ministers: Pam Critz, Linda Flood, Cindy Heatherly, Judy Hemingway, Nancy Parker, Philip Vickery, Mark Ware, and Kathy Wemhoener.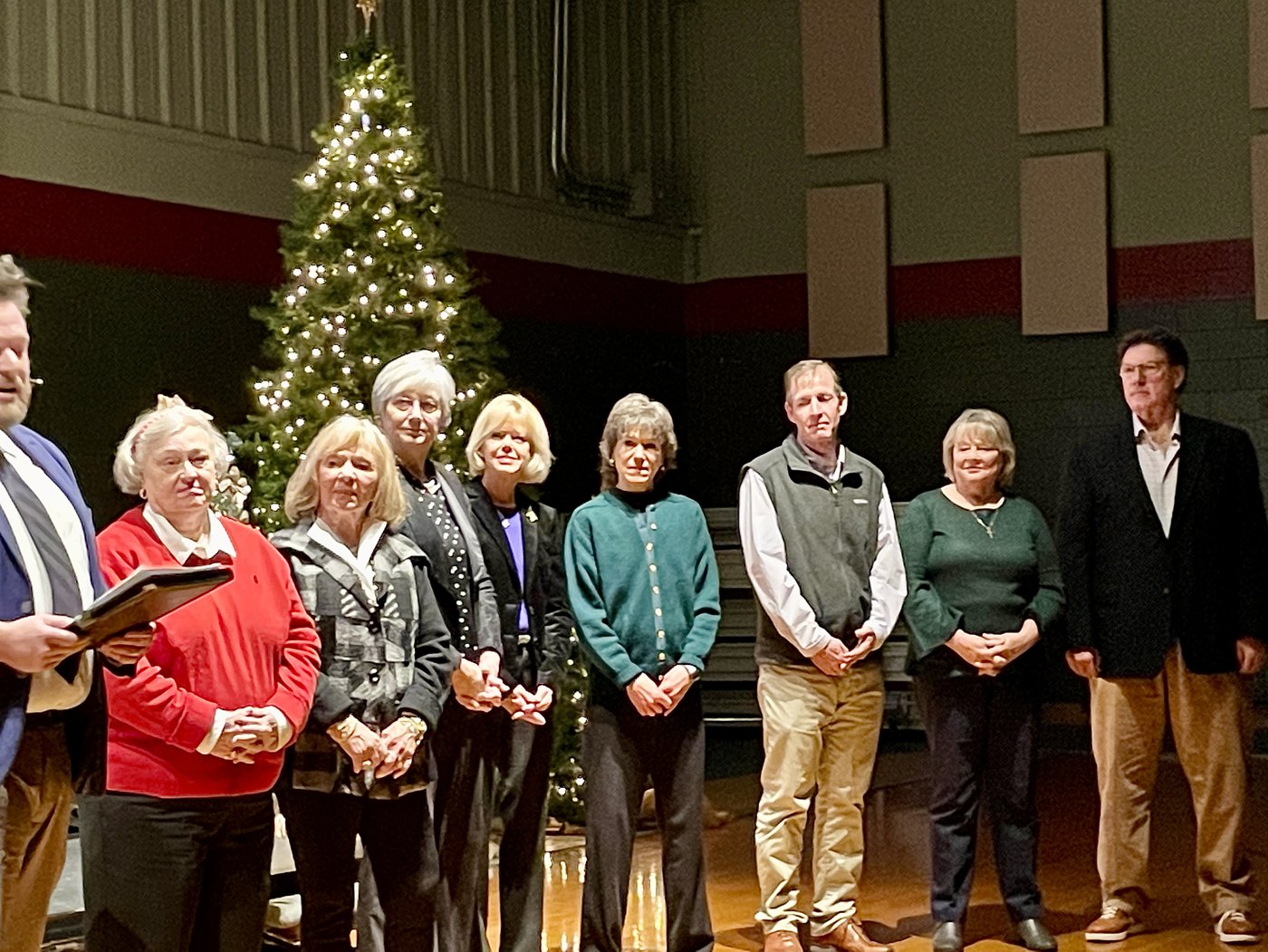 Why Stephen Ministry Exists at HFUMC
The Stephen Ministry of Hendersonville First United Methodist Church exists to compliment the church's mission of making disciples of Jesus Christ for the transformation of the world by equipping congregation members, called Stephen Ministers, to help bear one another's burdens by providing one-to-one, Christ-centered care to people in the congregation and community experiencing life's difficulties.
"Bear one another's burdens,
and in this way you will fulfill the law of Christ."
Galatians 6:2