The Need for More: Next Steps (Part 1)
Over the next few weeks, Pastor Don Hutchinson is asking us to take a look at where we are with Christ through a new sermon series called Next Steps.
"Our top priority in life should be to go after God," he said. "Commitment is when our colors are clear. Commitment primes the pump for receiving the water of life that God has prepared for us. My prayer is that we will commit to the journey over the next few weeks and we'll receive all that God has for us."
Every week, Pastor Don will share what our next steps can be in the areas of prayer, presence, giving, serving and witnessing.
---
Sunday Morning Schedule
Beginning November 3rd, HFUMC will host a Sunday morning traditional service at 8:15am in the Sanctuary and a contemporary service at 10:45am in the Gym. Our final 11am Traditional Service will be held on October 27th. By consolidating to two services, we hope to offer the gift of greater community and deeper connection to HFUMC members and visitors.
Our sincere prayer is that all will find true community and connection to Christ at either the 8:15am traditional or the 10:45am contemporary services. God is calling us to be a missional church and to continue impacting Sumner County.
In light of these changes, we desire for all HFUMC worshippers to know you are deeply valued. Our Pastors, staff and lay leaders care about you and are available to talk, pray, and (in any capacity we are able) to assist in this transition.
---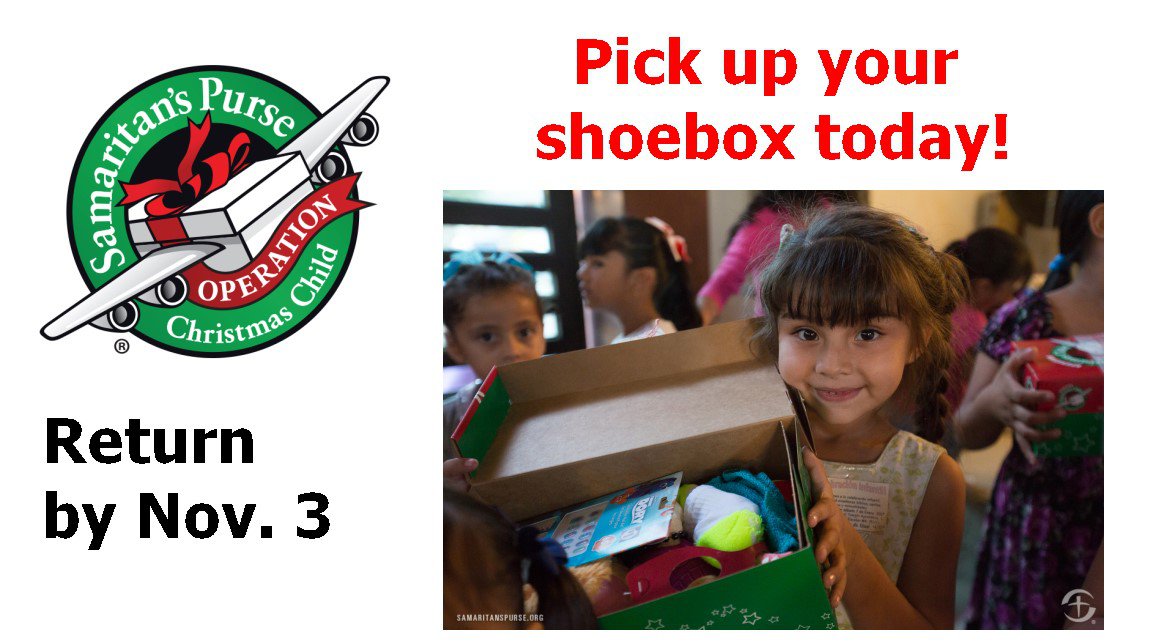 ---
candy drive Drakes Creek outreach event
HFUMC Kids will be participating in the Trick-or-Treat at Drakes Creek event from 6-8pm on Tues., Oct. 29.
You can impact Sumner County through this community event in one of three ways:
your generous donations of individually-wrapped candy for our costumed neighbors,
volunteering to hand out candy, networking with community parents, and promoting upcoming events,
joining in prayer for new connections, new friends and new visitors to HFUMC.
Candy may be dropped off at the church office or at the Welcome Center in the atrium.
---
Upcoming Events
Oct. 22 - Mothers of Preschoolers (MOPS)
Nov. 3 - All Saints' Day
Nov 3 - DUE: Operation Christmas Child boxes
Nov. 17 - DUE: Operation Homefront donations
Nov. 24 - Undie Sunday
Nov. 27 - Turkey Sale
Dec. 3 - Annual Charge conference (6:30-9:30pm)
Revelation Wellness Event
Come learn about the power of YOUR words and how you were created to be a life-speaker.
Get Moving!
Helpful Links