February Sermon Series "Taking Care of Our Souls"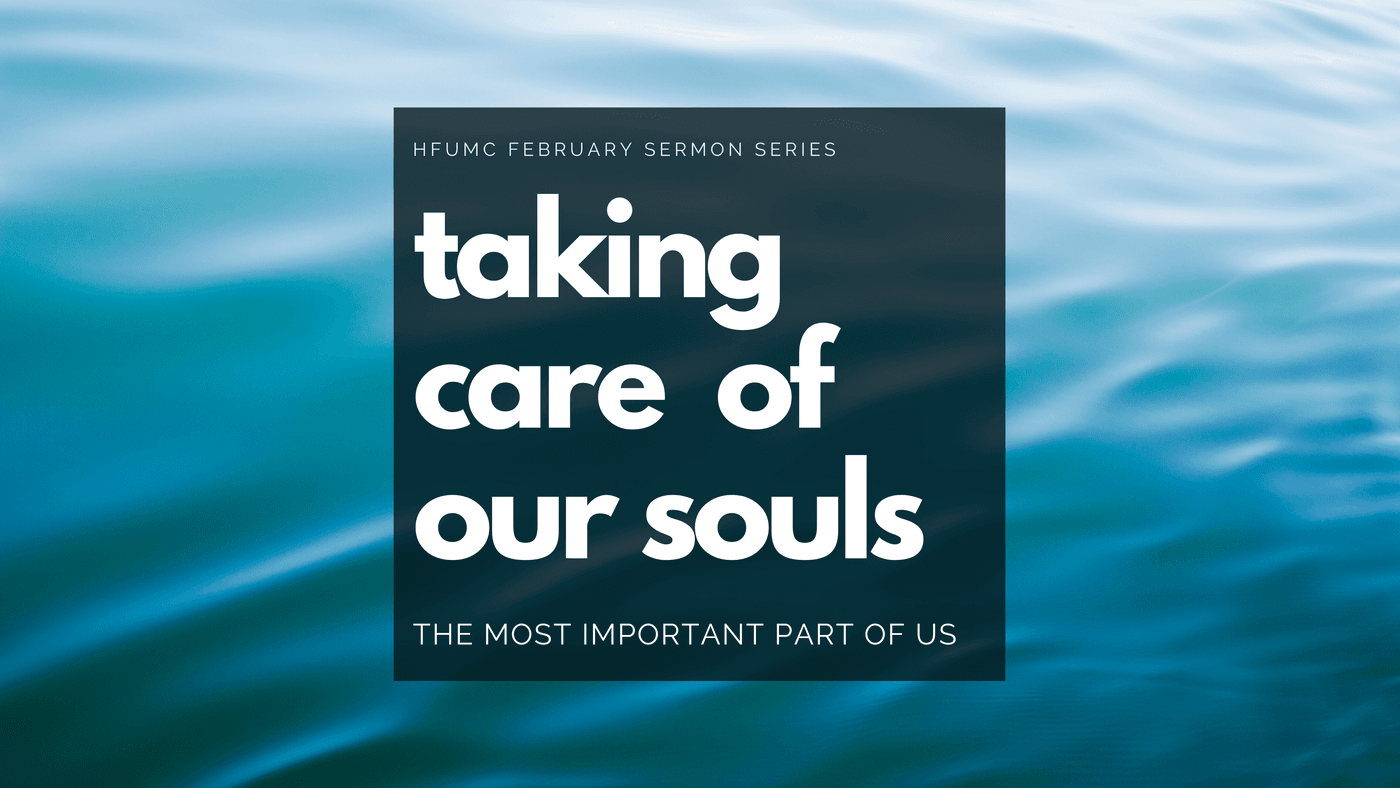 Join us Sundays in February to learn about how to take care of the most important part of you and me - our souls.
Sunday, February 2: Soul Care
Scripture: Psalm 42:1-4
We talk about what the soul is and what it needs. Watch it now.
Sunday, February 9: The Soul Needs an Anchor
Scripture: James 4:7-10
The soul is that tiny, fragile, vulnerable, most precious part of us. It needs to be cared for. We learned how it needs to be anchored in Christ, centered in God. Watch it now.
Sunday, February 16: The Soul Needs Rest
Scripture: Matthew 11:28-30
Rest enables us to find significance outside of performance. Resting is achievement meaning, a fruitful soul is a Sabbath-soul. Watch it now.
Sunday, February 23: The Soul Has Some Dark Nights
Scripture: Psalm 13:1-6
The soul is the deepest expression of a person; the soul is the place of greatest pain. We do not speak of the dark night of the mind, or the will, or even the spirit. Only the soul. The dark night of the soul. God works to change us not just through joy and light, but through confusion, disappointment, and loss. It's not merely an experience of suffering. It is suffering in what feels like the silence of God. We will also talk about waiting in the dark.
JOIN US FOR WORSHIP THIS SUNDAY!
Traditional Service at 8:15 AM in the Sanctuary
Contemporary Service at 10:45 AM in the Gym
Watch Last Week's Sermon
---
Join us for Ash Wednesday
WHEN IS ASH WEDNESDAY SERVICE?
Join us for Ash Wednesday at HFUMC on February 26 at 7 pm in the sanctuary.
WHAT IS ASH WEDNESDAY SERVICE?
Each year, Ash Wednesday marks the beginning of Lent. Often called the Day of Ashes, Ash Wednesday starts Lent by focusing the Christian's heart on repentance and prayer, usually through personal and communal confession. The day includes a service where we recognize our mortality, repent of our sins, and return to our loving God. In our service, everyone is given the opportunity to confess their sins by writing them on flash paper and receiving the imposition of ashes on their forehead in the shape of a cross. We hang the flash paper on a cross and watch go up in flames as we set them ablaze. This represents how God, through the fire of the Holy Spirit, cleanses us when we confess our sins. Let's experience this service together so we might hear the loving message of how we belong to Him.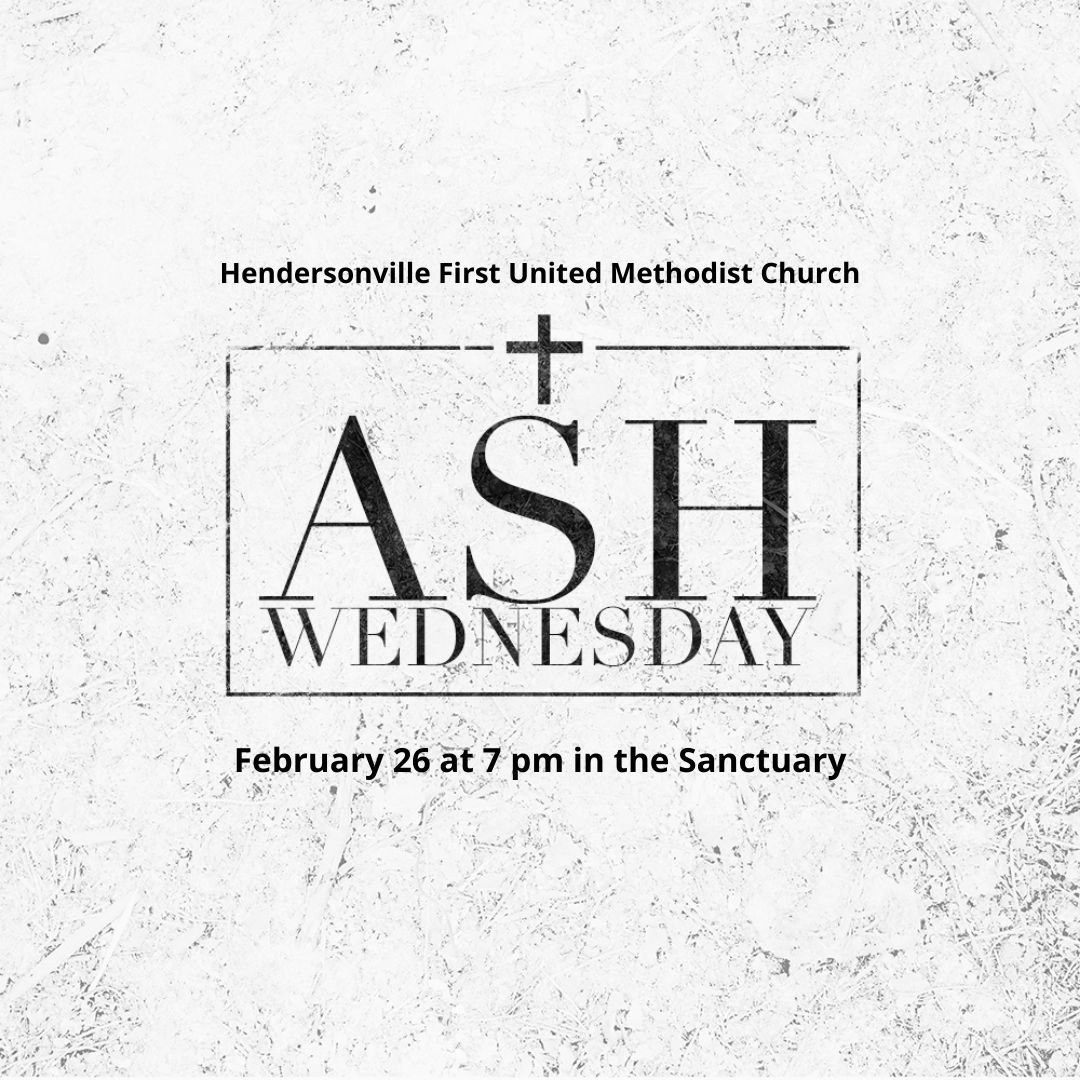 Join the Love and Concern Group
The Love and Concern Group needs caring and compassionate ladies to help us carry out our monthly mission to visit people in retirement, assistant living, and nursing homes. We meet on the 3rd Monday of the month at 11 a.m. for a short meeting. Afterwards we go out and start visitations. It is a very rewarding experience! Call: Carole Keller at 615-822-8386 or Irene Erickson at 615-826-4785 for more information."
---
Spring Break Food Bins
You can help feed hungry Sumner County kids through the Spring Break Bin missions opportunity. Please sign up, take a bin (located at The Welcome Center), and follow the instructions inside. Bins are due March 8.
---
Floods of Duds Consignment Sale
Interested in selling, shopping, volunteering? Go to floodsofduds.com to get all the details.
---
Do you want to get the prayer list email?
Click the link above or here. Enter your information and select the lists you would like to join.
---
Upcoming Events
---
Helpful Links