YOUTH SUMMER MISSION TRIP REGISTRATION OPEN NOW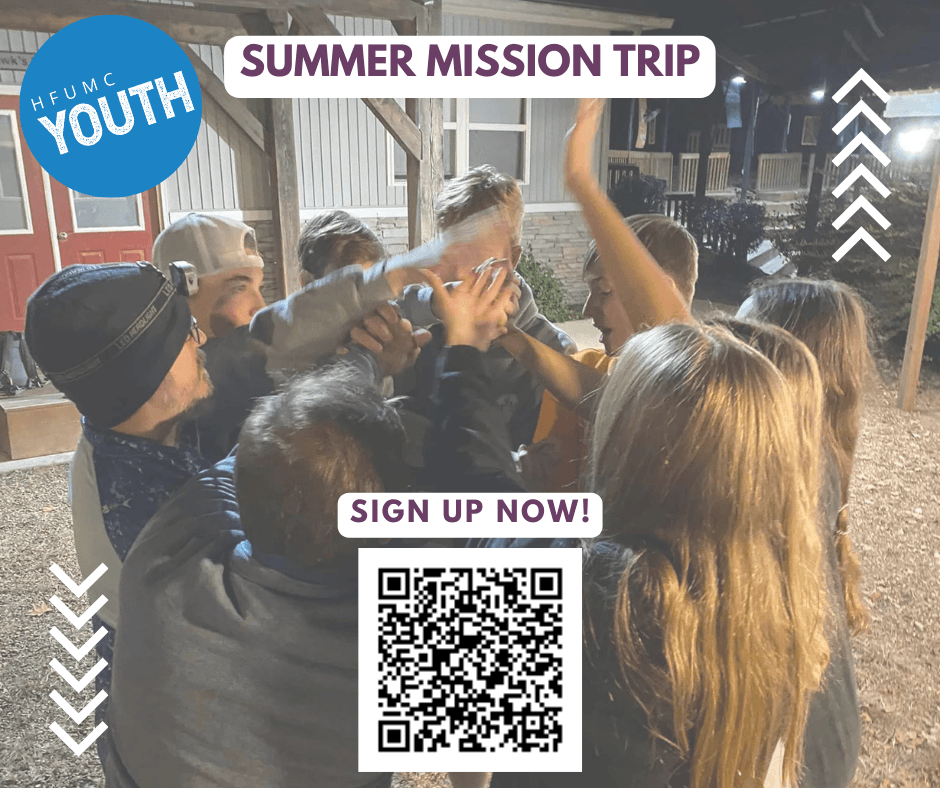 This summer's Youth Mission Trip is planned for June 25-30th to Bayou la Batre, Alabama with the Youthworks organization and registration is open now.
The trip will involve painting and yard work projects, and relational ministry with children, youth and elderly populations in the Bayou community. We'll have evening worship, activities in the community, and a fun group outing to Alabama Splash Adventure Waterpark on the drive home.
The trip is $600 per student and registration is open to all youth, grades 7-12 until March 22nd. A non-refundable $150 deposit is due upon registration and youth bucks may be applied to the subsequent trip payments of $225 due on April 16th and June 11th.
An informational callout meeting will be held at 12:15 p.m. in the Youth Lounge on Sunday, March 5th. Email Pastor Joshua for more information: JOSHUA.STRADER@HFUMC.ORG
Youth Calendar